JT Technologies is a manufacturer's representative and soldering materials distributor serving the electronics industry in New York and Pennsylvania. JT Technologies specializes in equipment and materials used in the assembly of printed circuit boards, with an emphasis on surface mount technology (SMT) equipment and processes. JT Technologies offers our customers and principals over 40 years experience in the assembly/handling, soldering/cleaning and inspection/testing of printed circuit boards.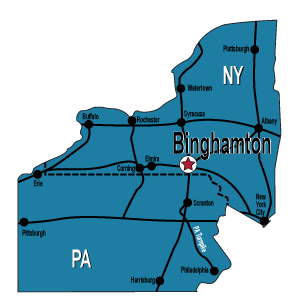 JT is committed to fairness and honesty in relationships with our customers, employees, principals and vendors.
JT is committed to providing prompt and comprehensive service and support to our customers.
JT is committed to keeping abreast of the latest technologies in our industry and helping our customers take advantage of new developments in process and equipment technology.
JT is committed to offering objective and cost-effective solutions to our customer's needs.
JT is committed to working as a team with our customers and principals.
JT is committed to take responsibility for, and a personal interest in, our customers manufacturing needs.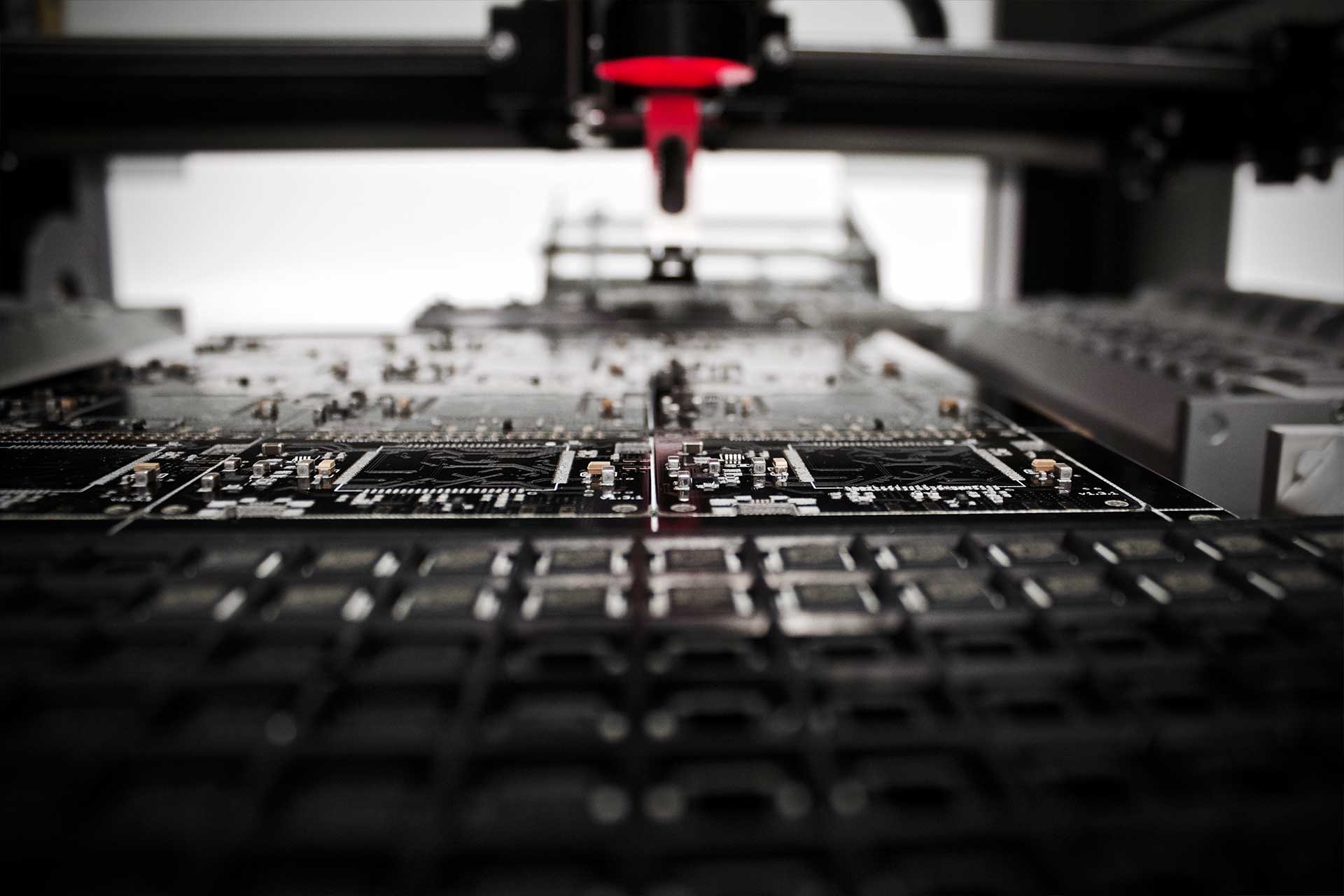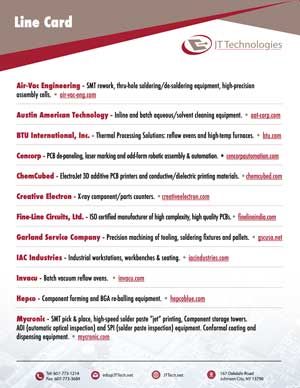 Sign Up to Get Updates to Our Line Card